A puzzle has the ability to captivate one's mind, as we search for a meaning behind each jagged piece, we are determined to see how it fits into the bigger picture. A clue if you might. Like a puzzle, an unsolved mystery is both striking and daunting, keeping many of us up at night searching for answers. We are often faced questioning how and why. How could someone commit such atrocious acts? And why do they get to walk free while the victim's family suffers?
3 - Who Put Bella In The Wych Elm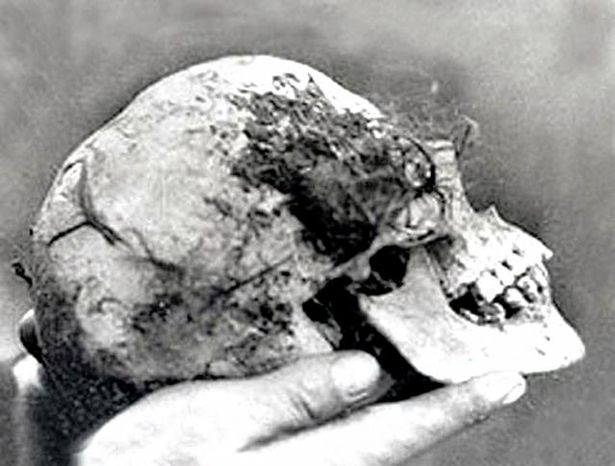 Our first mystery takes us all the way back to 1943, the Second World War was raging through Europe and there was seemingly no end in sight. The people of Britain trotted on, pushing through with a true 'bulldog' spirit and taking everything in their stride. On April 18th 1943, four boys who were trespassing in Hagley Wood discovered more than they had bargained for and would kick start one of England's longest-running mysteries.
On April 18th, Bob Hart, Tom Willets, Fred Payne and Bob Farmer snuck into Hadley Woods which sits on the Hagley Hall estate in Hagley, Stourbridge. This land belonged to Lord Cobham but that did little to deter the four boys from trespassing to look for bird's eggs. The four teenagers were traversing through the woods, peeking into trees and observing the treetops when they came across a wych elm.
Wych Elm's have a very distinctive appearance and the boys knew that if they climbed inside the hollow trunk, they would likely hit the jackpot. Instead of reaching inside and pulling out a handful of eggs, the boys discovered something much worse. As they pulled the object out to look at it, they realized that it was a human skull with hair still attached to the top. Horrified at what they had found, the boys ran out of the woods, vowing to take this secret to their grave. After all, they had been trespassing on a Lord's land and didn't want to get in trouble.
The human remains laid there for a little while, but as the hours passed, it began eating away at one of the boys who eventually told his parents who in turn called the police. Soon after, police had swarmed the wych elm and the investigation had officially begun. As the police dug deeper into the tree they found an imitation gold ring, crepe-soled shoes and a piece of fabric that had been placed into her mouth. One of her hands was missing and various bones had been scattered around.
The coroner was able to determine that the skeleton belonged to a woman, around 35 years old with light brown hair and standing around 5 feet. The coroner also determined her cause of death to be suffocation and that the post mortem index was around 18 months. She had also given birth to one child in her life and had 'irregular teeth' but as there was no information at the scene, they were unable to make an initial identification.
Unfortunately, almost 80 years later, we still do not know her name and she remains a Jane Doe. Working on the angle of her irregular teeth, the coroner's court contacted local dentists and began publishing her dental records across the UK in the hopes that someone would recognize them. Nobody came forward, however, Professor Margaret Murray, a professor of anthropology made a bizarre statement. According to 'TheHistoryPress.co.uk' Professor Murrary stated "Let it be known that this bore all the signs of a black magic execution, the 'hand of glory' of an executed person being ritually very powerful and the body enclosed in a tree would be unable to haunt its murderers."
The discovery of the Jane Doe was the talk of Hagley and surrounding areas, people began calling the police station, wanting to check whether it was their missing loved one. People speculated as to who amongst them could be capable of such a crime and why anyone would want to do that. The coroner noted that the woman was placed there before Rigour Mortis set in and that it would not have been possible for her to put herself in that position.
The unknown woman continued to be the talk of the town for a few weeks, however as the investigation dwindled, the attention fizzled out. Then, one cold December evening, just before Christmas, a strange message appeared on a wall in Birmingham. The message read "Who put Lubella down the wych elm". The residents of Hagley and Birmingham were shocked, was this a cruel practical joke or were they being taunted by the unknown woman's killer? As the years went by, the graffiti continued and the culprit has never been apprehended to this day.
The connection to the occult and ritualistic magic was further explored and as mentioned above, Professor Murray concluded that Bella had been a part of the 'Hand of Glory' ceremony. This new news that Bella had been involved in a ritualistic killing sent the people of Hagley into a panic, fearing that they might be the next to fall under a black magic spell.
The next update in Bella's case did not come until the early 1950s when the police reopened Bella's case and appealed for anyone with information to come forward. Now out of the war, the police had more time to focus their attention on investigations such as this and with the worries of war off their minds, the people of Hagley were more receptive to the investigation.
In 1953, editors at the Wolverhampton Express and Star were sorting through their daily posts when they came across an odd letter. After carefully opening the envelope, they saw that the letter was addressed to them by a woman calling herself "Anna of Claverley". As the editors skimmed the pages, their faces dropped.
According to Anna, the anonymous letter writer, Bella had in fact been a German spy who had been parachuted into England in order to gather intelligence about munitions factories across Birmingham and the Midlands. Birmingham and the Midlands played a huge role in World War I and II for the British Army, supplying them with munitions, steel and other equipment and resources.
Towns and cities across England were transformed into centers for guns, ammo, tanks, ships and planes almost overnight and many of these places still rely on heavy industry to get by. This remained just a theory, that was until many years after Bella was discovered when MI5 came forward with some very damning information. According to reports that had been reclassified, Josef Jakobs had been captured and arrested when he was caught parachuting into England.
With him, he carried a picture of Clara Bauerle who was a famous German entertainer at the time. According to Josef, Clara had been recruited by Nazi Officers as a spy and tasked her with gathering intelligence within England. Using her wits and good looks, it was hoped that Clara may have been able to charm high ranking officials into giving away the army's biggest secrets. However, according to Josef, Clara was dropped over the West Midlands in 1941 and had since dropped off the map.
The coroner estimated that Bella had been deceased for around 18 months which takes the date to around October 1941. Is it possible that Clara Bauerle is Bella and that she was placed into the tree when someone found out she was a German spy? Or perhaps she was hidden in there by another German officer or spy.
In 2018 Caroline Wilkinson of Dundee University created a facial approximation sketch of what Bella may have looked like in life. Caroline specializes in craniofacial identification and had to use photographs of Bella's skull in order to create the approximation as the skull has unfortunately been lost by the West Midlands Police. For the first time ever, we have a clear picture of who Bella may have been and hopefully, that means we are one step closer to justice. If you have any information you can call 101, 0345 113 5000 or Crime Stoppers on 0800 555 111.
2 - Beaver County Jane Doe
On December 14th 2014, a teenage boy welcomed along a rural road in Beaver County, Pennsylvania made a discovery that would forever change the trajectory of his life. As he made his way along the road, leaves crunching underneath his feet, he spotted something in the woods. During the approach, he realized that what he had found was the embalmed head of an adult woman.
Her eyes were closed but her mouth was wide open, almost as if she was trying to speak. The teenage boy took a few steps back, pulled out his phone and calmly dialed 911, he told the operator "I found a human head" and within minutes, The Economy Borough Police had arrived at the scene. The area was cordoned off and the police officially opened their investigation.
The woman's head was transported to the coroner's office for further inspection and in their report, the coroner noted that the head had been severed with 'surgical precision' and that whoever was responsible had extensive anatomical knowledge. The coroner also discovered that the woman's eyes had been held shut using eye caps, a common technique in the mortuary and funeral industry.
As they peeled back the caps, they expected to see two, glassy eyes staring back at them. Instead, they were greeted by two red rubber balls. This is not an industry standard and it completely threw off the coroner and investigators. It was also found that the woman had undergone extensive dental work and that some of this work had been performed after 2004 - based on compounds that were not available before then.
X-rays of her teeth were taken and distributed to dental journals across the US but no one seemed to recognize her. Her face was in a recognizable condition and forensic artist Michelle Vitali, who is also an anatomy professor was called in to help the Economy Borough Police make an approximation sketch. Michelle told Reuters "When we lifted the flap at the back of the neck, we could see that the whole purpose of that was to access the key joint that would preserve both the head and the vertebral column, thereby maximizing the profitability of both. This is not anybody going with a kitchen knife or anything remotely like that. It was well done and it was placed perfectly."
After examining the head, Michelle, the coroner and investigators came to the conclusion that the woman may have been killed as part of the black market organ trade. According to one body broker, human heads can sell for around $300 and other organs such as hearts, livers, kidneys, lungs and eyes go for much higher. The black market organ trade is alive and well and is incredibly popular, especially given the high demand for organs for transplant across the world.
So, if this woman was a victim of the organ trade, why was her head left behind? This is the most identifiable piece of her, so why was it carelessly tossed aside along a rural road in Pennyslvania? Perhaps the body brokers had no use for her head, or perhaps she was not a victim of the organ trade at all.
There are so many uncertainties in this case and the biggest uncertainty is her name. Authorities have taken to calling her the Beaver County Jane Doe, but it is about time that she got her real name back. According to an article written for Reuters, forensic experts have performed isotope testing on Jane Doe and discovered that she did not live in Beaver County prior to her passing. Experts also discovered that she had traces of medication used to treat heart failure in her system and that paramedics may have attempted to revive her shortly before her passing.
Almost 8 years have passed since the Beaver County Jane Doe was discovered and now the Economy Borough Police Department needs your help to identify her. The woman is described as white, 40 - 80 years old with grey/partially grey hair. Anyone with information is asked to contact the Economy Borough Police Department on 724 869-7877 quoting case number 14-003408.
1 - Bear Brook Murders
On November 10th 1985 a hunter making his way through the Bear Brook State Park in Allenstown, New Hampshire made a gruesome discovery that would send authorities on a decades-long hunt for justice. As he was walking through the forest, he came across what used to be a store and found a large, 55-gallon metal drum. It appears that curiosity got the better of him and as he peeled open the lid, he found two bodies stuffed inside.
One body belonged to an adult woman and another belonged to a female child, in 1985, DNA testing was in its infancy and investigators were not able to establish a familial link between the two. It wouldn't be until many years later that forensic experts would establish that the older woman was the mother of the child found with her and another child found in the same area. The investigation continued into the 1990s but without so much as a name, the police quickly found themselves at a dead end. They scoured through missing person reports but found no matches.
The investigation found itself at somewhat of a standstill, that was until May 2000 when another 55-gallon metal drum was found in the same area. It had been concealed by leaves, foliage and brush but examinations showed that the two bodies inside had been there for just as long as the two discovered in 1985. Somehow, the police had missed this barrel during their search of the area. Inside the drum were the remains of two girls, one aged between 2 and 4 and the other between 1 and 3 years old.
Now with 4 bodies, investigators worked harder than ever to piece together the clues of this case. There are lots of small details surrounding this case and there is a wealth of information available online about this case. Whilst most of the work happened behind closed doors, investigators did release small tidbits of information. After testing DNA from the middle child, investigators found a paternal connection to a man named "Robert Evans" who had passed away in 2010 whilst he was serving a sentence for the 2002 murder of his wife.
This is where the evidence begins to come together, you see, Robert Evans wasn't his real name and it wasn't until years later that the police learnt that Robert Evans was actually Terry Peder Rasmussen. Rasmussen had a criminal past and had killed his wife in 2002 and when three of the four victims were identified, the police were certain they had their man.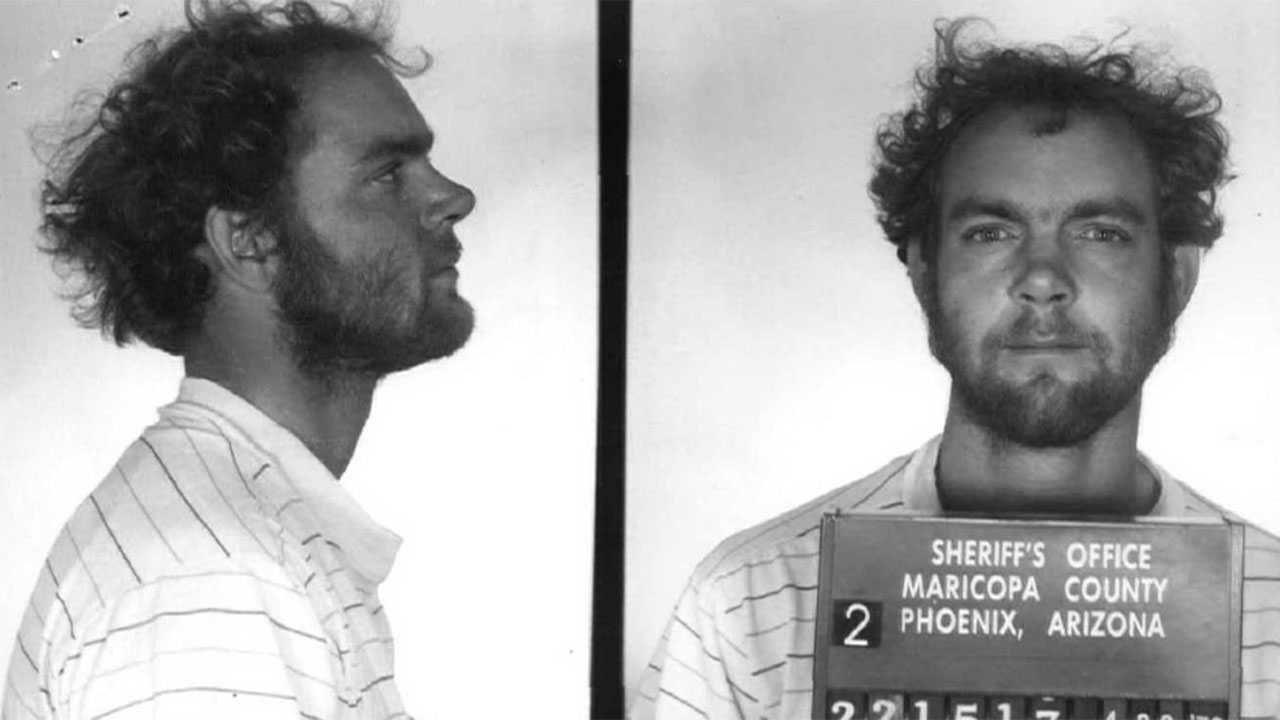 The youngest and oldest child, along with the adult female were identified in 2019 and a familial link was found between them all, putting an end to that part of the Bear Brook mystery. Thanks to advances in DNA and investigative techniques, three of the four bodies found were identified as Marlyse Honeychurch, Marie Elizabeth Vaughn and Sarah Lynn McWaters. But unfortunately, the middle child has remained unidentified and unnamed for all these years.
Marlyse, Marie and Sarah were last seen in La Puente, California in late 1978 and at the time Marlyse was in a relationship with none other than Terry Rasmussen. According to Paula Hodges, Marlyse's sister, "I don't remember exactly what happened. I just heard that they had an argument, Marlyse and my mum. My mum might've said something to her as 'He's too old for you. Why are you with him?'. She went with Terry and they left… Never called. Never contacted nobody. Just disappeared."
Whilst this part of the mystery has been solved, there is still an unidentified child that needs our help. The 'middle' child is described as a white female with slight Asian, African and Native American heritage, brown hair and around 3'3" to 3'9". She was possibly anaemic and had a noticeable overbite. It was determined that her biological father was Terry Peder Rasmussen and on her Doe Network profile it states "Isotope tests on this child's remains indicated she was not originally from New Hampshire and likely only spent a few weeks or months in the New Hampshire region before her death. In viewing the timeline for Rasmussen, it appears most likely that this decedent was born in Texas, possibly on the Gulf Coast if Rasmussem was working on an oil rig at the time. Ongoing genealogy efforts have revealed that the descendants mothers relatives may have come from Pearl River County, Mississippi."
Anyone with information about the 'Middle Child' Jane Doe of the Bear Brook Murders is asked to contact the following agencies. The New Hampshire State Medical Examiner's Office on 603-271-1235 quoting case number 103-00. The New Hampshire State Police on 603-223-3856 quoting case number 00-074. FBI's ViCAP on 800-634-4097.
https://namus.nij.ojp.gov/case/UP13338
https://unidentified-awareness.fandom.com/wiki/Beaver_County_Jane_Doe https://www.reddit.com/r/UnresolvedMysteries/comments/a1mzp6/in_2014_a_teenager_discovered_the_professionally/ https://www.reuters.com/article/us-usa-bodies-head-specialreport/special-report-a-womans-severed-head-was-found-in-the-woods-who-is-she-idUSKBN1D21B4
https://eu.timesonline.com/story/entertainment/2021/03/10/severed-head-brings-2-netflix-shows-beaver-county/4633079001/ https://www.washingtonpost.com/news/morning-mix/wp/2015/12/15/the-strange-sad-quest-to-match-a-severed-embalmed-head-with-its-body/
https://www.birminghammail.co.uk/news/midlands-news/revealed-after-75-years-face-14329271
https://crimereads.com/who-put-bella-in-the-wych-elm/ https://www.thehistorypress.co.uk/articles/who-put-bella-in-the-wych-elm/ https://medium.com/lessons-from-history/the-mysterious-murder-of-bella-the-wych-elm-lady-bfb8c135272
https://www.ranker.com/list/who-put-bella-in-the-wych-elm/patrick-thornton
Disclaimer:
All images used in this blog posting are used for educational and awareness purposes and fall within the guidelines of fair use. No copyright infringement intended. If you are, or represent, the copyright owner of materials used in this video, and have an issue with the use of said material, please send an email to us at: creepyunsolvedmedia@gmail.com